Founder/Lead Therapist
MLMT | Master Level Massage Therapist
CMMT | Certified Medical Massage Therapist
USOPCv | U.S. Olympic & Paralympic Committee Volunteer
MTI | Massage Therapist Instructor
BCTMB | Board Certified in Therapeutic Massage & Bodywork
William Tsung, often referred to as "Will", is a professional massage therapist with over 10 years of experience in the field. Will got into massage late in life. Much of it due to experiencing two back surgeries and being nearly 300 lbs by the age of 36. According to his doctor, sitting at a desk wouldn't help matters in the future. He needed to move around. So he quit his job & loss 60lbs. Though he would argue he needs to lose some more. He is the owner and founder of Relax Myora, a wellness center located where 4 cities (Plano, Frisco, McKinney & Allen) meet at an intersection in north Dallas, where he provides a range of massage and bodywork services to his clients.
William Tsung started his career as a massage therapist after his wife Mindy, a local massage favorite nicknamed "The Babyface Assassin" as well as his sister, a former massage therapist for several Dallas Cowboys, both encouraged him to seek out the massage industry. He often quotes "that practicing massage was as therapeutic for him as it was for his clients." He would approach each client's muscle issue as a puzzle to be solved. He quickly developed a passion for the art of massage and dedicated himself to honing his skills and knowledge through continuing education and practice. Practically all his clients says " he always greets me with a smile, genuinely curious about my health issues and engaging, which makes him very easy to approach with my concerns." His practical approach and ability to articulate his observations or techniques to his clients created an appreciation and confidence that they all share.
Over the years, William has trained in various massage modalities, including sports massage, mobility massage, accupressure, neuromuscular therapy, deep tissue massage, kinesio-tapping, myofascia release and more. He has also studied Eastern techniques such as Shiatsu, Gua Sha and cupping, which he incorporates into his practice to provide a unique and holistic approach to healing. His Asian heritage and western upbringing provided him a clear understanding of generational techniques without being lost in translation as they cross over cultural barriers.
William is known for his intuitive touch, strong hands, and ability to work with clients to address their specific needs and concerns. He believes that every person's body is unique and requires a customized approach to massage and bodywork. Therefore, he takes the time to listen to his clients' needs, assess their condition, and tailor his technique to provide the most effective treatment possible.
In addition to his massage therapy practice, William is also an avid educator and mentor to other massage therapists. He has taught workshops and continuing education classes on various massage techniques and modalities, and he takes pride in sharing his knowledge and experience with others in the field. His wellness & spa center, Relax Myora, has claimed multiple awards and hundreds of 5-star reviews. Including Congressional Recognition by the U.S. House of Representatives. He had also been invited to assist Team USA in preparing for the 2020 Summer Olympic & Paralympic Games. They included athletes who have medaled in men's gymnastic, javelin, wrestling, pentathlon, swimming, pistol shooting as well as the US Bobsled Team for the 2022 Winter World Cup Championship. he continues to be a resource that the USOPC would reach to for his expertise. PGA pros and NFL player have also sought his treatment.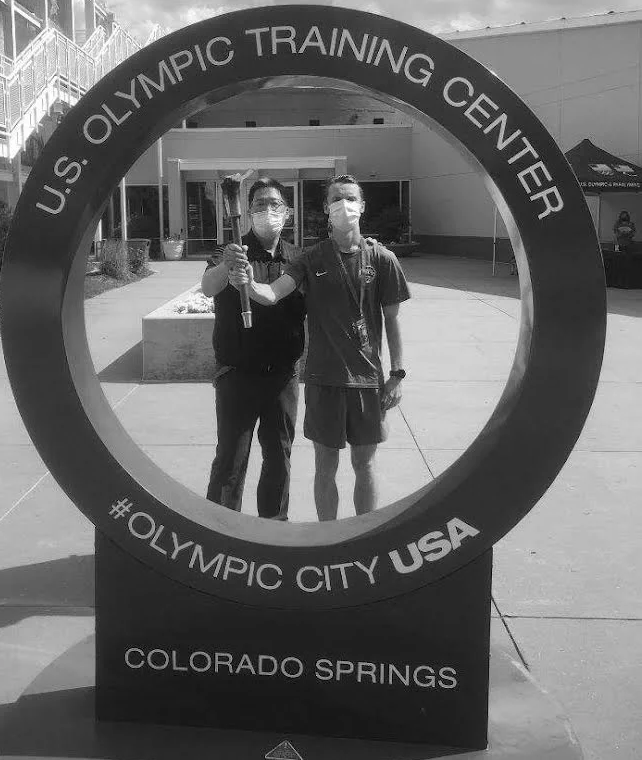 Though he often works with pro-athletes, he understands that it is the everyday working person or stay-at-mom that doesn't have the time or resources that pros do that require a bit more attention. He is currently developing a state approved curriculum for massage & bodywork and will be launching his own massage school in the near future. His mission is to set and new and higher standard of massage methodology. His popularity and respect from peers is gaining great anticipation and overwhelming support.
Overall, William Tsung is a highly skilled and dedicated massage therapist who is committed to helping his clients achieve optimal health and well-being. His passion for massage and bodywork, combined with his expertise and personalized approach, has made him a respected and sought-after practitioner in the Sports Medicine & Trauma community and beyond.
Certifications & modalities include: sports massage, medical massage, kinesiology & acupressure tapping, lymphatic drainage, neuromuscular therapy & advanced deep tissue, mobility massage, myofascial release therapy, muscle energy technique, fibromyalgia, stretch methodology, temporomandibular joint disorder massage, swedish, prenatal & postnatal massage.